2019 Eastern Pacific Hurricane Season
---
The National Hurricane Center's Tropical Cyclone Reports contain comprehensive information on each tropical cyclone, including synoptic history, meteorological statistics, casualties and damages, and the post-analysis best track (six-hourly positions and intensities). Tropical cyclones include depressions, storms and hurricanes. Tropical depressions listed below are those that did not reach tropical storm strength.
XML index of all Tropical Cyclone Reports
---
Atlantic | Eastern Pacific | Central Pacific
updated 23 April 2021
This document provides a summary of warnings issued for a Potential Tropical Cyclone. Because this system did not become a tropical cyclone, no GIS best track files will be produced. A summary of the disturbance track and intensity is included in the document for verification purposes.
Season Summary
2019 Eastern Pacific Summary Table (PDF)
---
Eastern North Pacific Tropical Cyclone Tracks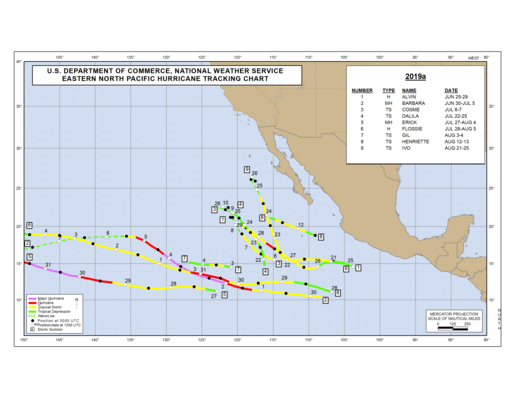 2019 Eastern North Pacific Hurricane Season Track Map Part a (click to enlarge)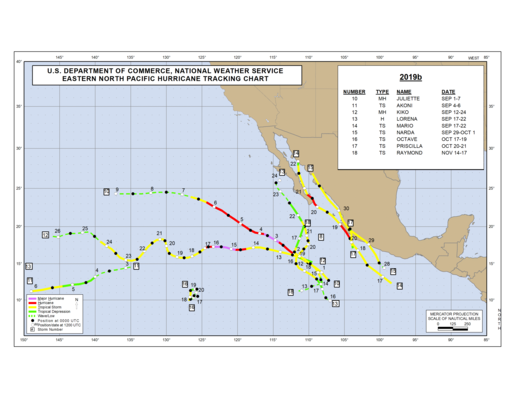 2019 Eastern North Pacific Hurricane Season Track Map Part b (click to enlarge)
---
If you have trouble viewing linked files, obtain a free viewer for the file format: