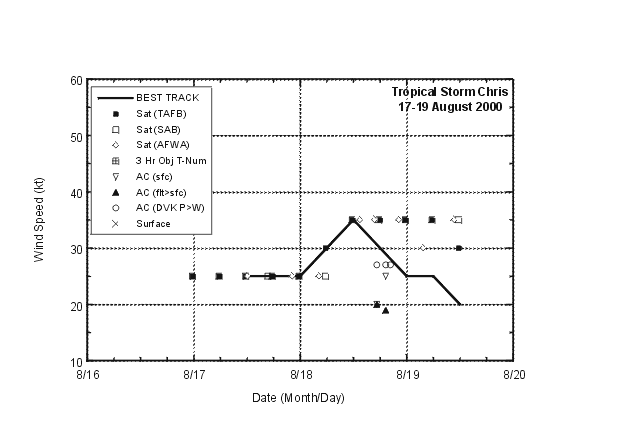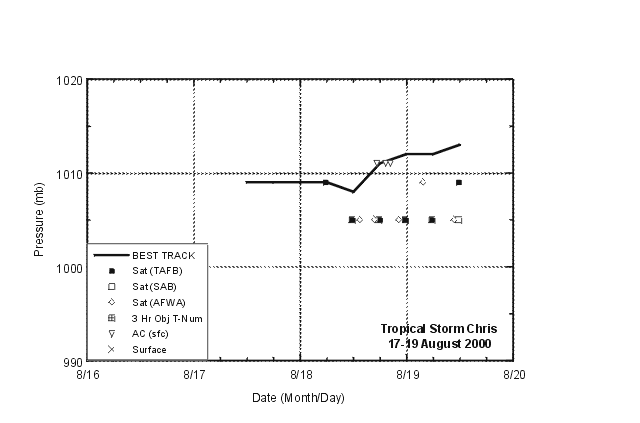 Figure 3. Best track maximum sustained wind speed and minimum central pressure curves for Tropical Storm Chris.
c. Casualties and damages
No casualties or damages were associated with Chris.
d. Forecast and warning critique
There were too few forecasts associated with Chris to conduct a meaningful quantitative forecast evaluation. Despite the prevailing wind-shear environment , all intensity guidance as well as the official forecast incorrectly suggested strengthening.



Figure 4. GOES 8 Visible satellite image taken at 1015 UTC 18 August near the time Chris was classified as a tropical storm.



---