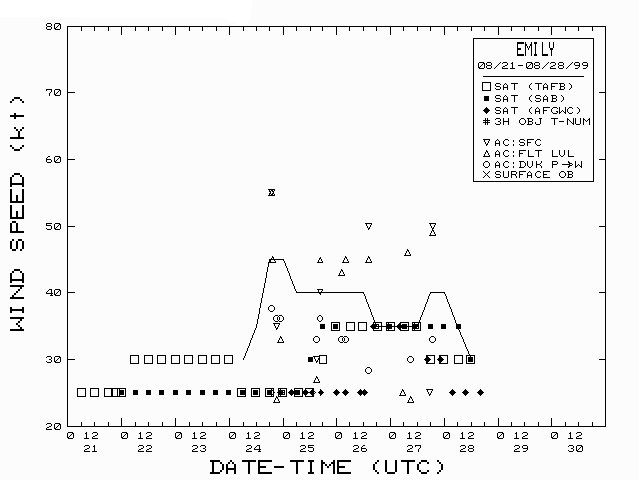 Fig 3. Best track minimum central pressure and maximum sustained winds speed curves for Tropical Storm Emily.
c. Casualty and Damage Statistics
There are no reports of casualty and damage from Emily.
d. Forecast and Warning Critique
Although the formation of a tropical depression was forecast, advisories on Emily were not initiated until data from the Air Force reconnaissance plane indicated that the system was already a fully developed tropical storm. Due to the high variability on the convection, Dvorak T-numbers were low and did not justify tropical storm or even tropical depression intensity at that time. Emily was forecast to reach hurricane status based on the Statistical Hurricane Intensity Prediction Scheme (SHIPS) and the GFDL models but the storm never acquired winds higher than 45 knots.
The NHC average official track errors in n mi for Emily (excluding the tropical depression stage) were 31 (13 cases), 70 (11 cases), 130 (9 cases), 208 (7 cases) and 332 (3 cases), respectively, for the 12-, 24-, 36-, 48-, and 72-hour forecast periods. These errors for 12, 24 and 36 hour periods are very near the 1989-1998 average official forecast errors. However, the errors for 48 and 72 hours were nearly 30% larger than the average.
---